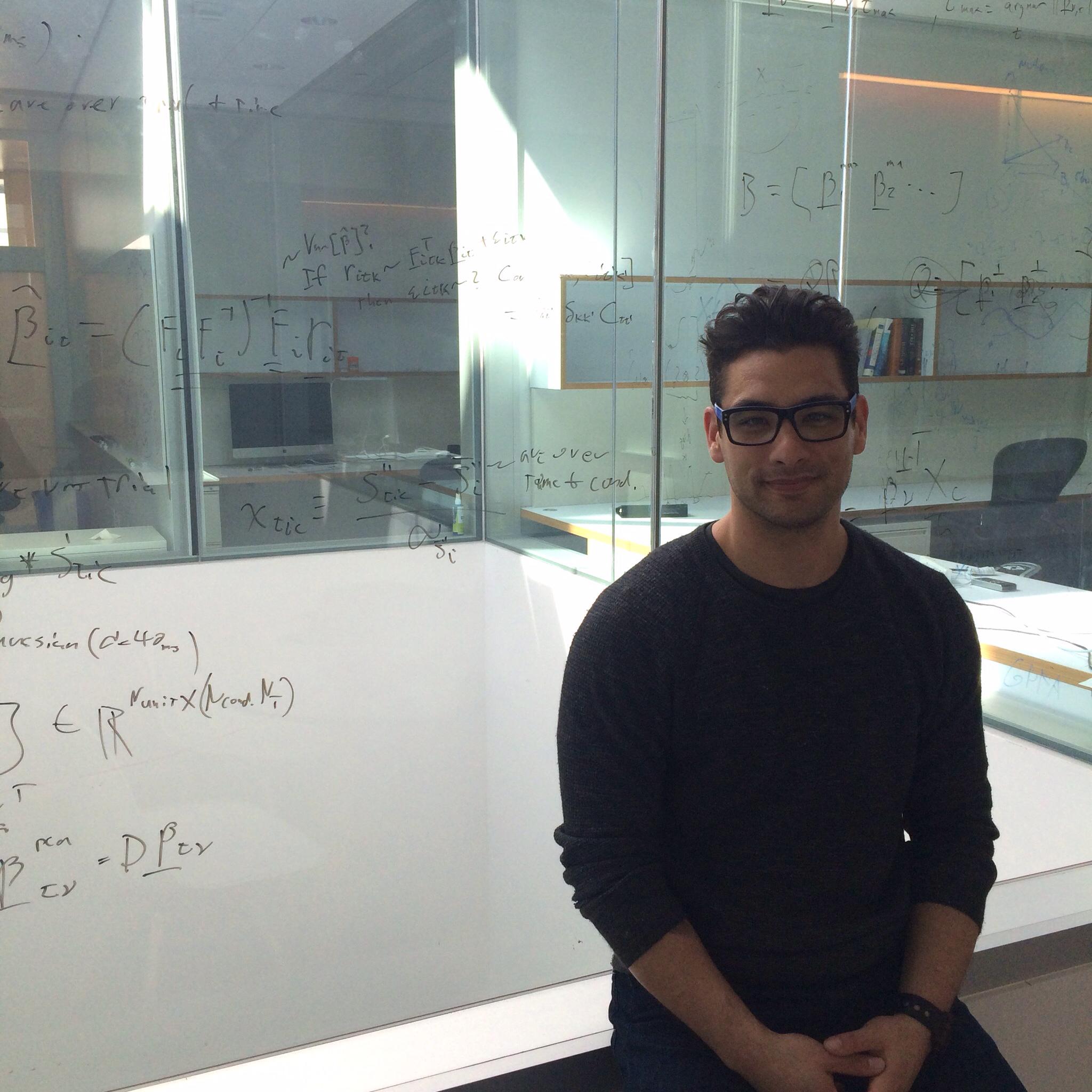 About Mikio Aoi
My research is aimed on identifying new methods of data analysis that leverages domain knowledge and state-of-the-art statistical and machine learning methods to have more sensitive and informative tools to do science.
I did my graduate work with Mette Olufsen at North Carolina State University on modeling and analysis of cerebral autoregulation. I used a biophysical model to summarize the interactions between physical and regulatory parameters, and used this model in concert with clinical data to asses cerebral autoregulatory function in people suffering from chronic ischemic stroke.
Afterwards, I worked with Uri Eden and Mark Kramer developing metrics for the analysis of rhythmic phenomena in neural systems. We identified how small deviations from underlying assumptions influence metrics of oscillatory synchrony in point process data, and suggested analysis methods that might behave more favorably.
I also worked in collaboration with Tim Gardner developing spectral anlaysis tools for instantaneous frequency estimation using time-frequency representations.